New Frontiers in Medicine
In his ground-breaking book Menstruation: Its Causes and Cure, Dr. Raymond Bernard proves (to his satisfaction, at least) that menstruation is merely the result of women eating meat, wearing tight clothes, and having too much sex.
As the title implies, the book also goes on to remedy the situation: the monthly mess can be "cured" by eating only uncooked vegetables, wearing loose robes, and having sex once a year (on Spring Equinox.)
Now, ladies, before you toss out your Calvin Kleins, stock up on raw turnips, and forgo nookie 'till next spring, you'll probably want to know a bit more about this gynecological guru who'll hopefully take away your menstrual misery.
"Raymond Bernard" was the pen name of Walter Siegmeister (1901-1965). He also wrote under the nom de plumes Dr. Robert Raymond and Dr. Uriel Adriana, but I'll refer to him here as "Bernard" for convenience. His academic accreditations are legit: he had an M.A. from Columbia and a Ph.D. from New York University. I have been unable to discover what his theses were, though since the last (gained in 1926) was a Ph.D. and not an M.D. they weren't in medicine.
Then again, you probably figured that already...
Aside from manuals on menstrual alleviation, Bernard also has a work called Constipation. As you can probably guess, the cause is eating meat, the cure is eating raw vegetables.
Dr. Bernard also wrote a number of non-medical books, though, most of which delve into theosophy rather than home remedy. Summaries of most of the more esoteric works can be found here. By far the most famous piece of his is The Hollow Earth. Many consider this to be the definitive tome on the subject, and it is almost certainly the most widely read book on this controversial topic that flies in the face of the obvious plot by geologists to make us think there is (gasp!) solid ground beneath us.
Bernard was convinced his teachings, like those of his contemporary Dr. Wilhelm Reich, were not accepted by the mainstream due to a conspiracy in the academic community to suppress them. However, unlike Reich, Bernard never had FDA Agents raid his lab, destroy his equipment, burn his notes, and throw him in prison—all because the FDA didn't agree with him. Perhaps Bernard suspected such a move was shortly coming, though, which helped his decision to relocate South of the Border with a handful of adherents. Or perhaps he was craftily leaving the country because he was most likely one step away from an indictment for what I will politely call "financial mismanagement." Either way, though, his eventual exodus to Ecuador was encouraged by a few of the more unusual facets of his overall ideology.
Bernard's beliefs were heavily influenced by the anthroposophical writings of Rudolph Steiner, but his main motivation stimulus and inspiration came from an otherwise unknown Puerto Rican psychic/witch/seer calling herself Payita. To understand Bernard, it is absolutely crucial to understand Payita's teachings. Grossly oversimplified, here's her world-view, which Bernard whole-heartedly embraced:
The Goddess (who Payita called "Great Mother" and from whom she received regular visits/visitations) parthenogenically created life in the Universe, starting with a race of perfect SuperWomen on Uranus. [spare the jokes; they're too obvious.] Great Mother's UberFemme spawn also reproduced parthenogenically, but one day one of them gave birth to "defective female" (read: man). This was Lucifer. He promptly began causing no end of trouble, encouraging everyone to eat meat and use money. His offspring began to spread across the solar system, and the farther away from Uranus they got, the more degenerate they became, until they at last reached Earth. Payita called these the "Terras," a race about 14 feet tall who inhabited the great city of Atlantis, but after its legendary liquidation they moved underground into the hollow Earth. Mega-degenerate abomination offspring of theirs (homo sapiens) remained above ground, wallowing in such unforgivable sins as meat eating and money use.
Payita made a number of prophecies during her life, one of which was of special urgency to Bernard: a nuclear war would occur in 1965, wiping clean the planet's surface of all life. However, the Terras would save a select, worthy few: those who did not use money, abstained from sex, and only ate raw vegetables. The Terras would evacuate them just before the mushroom cloud apocalypse and fly them to Mars in UFOs.
Keen readers no doubt notice sharp similarities here to the Heaven's Gate commune, but I suspect these are largely superficial, as (near as I can tell) Bernard never claimed any divine status for himself, and (fortunately) his followers did not meet the grim vodka and barbiturate finalé that Marshall Applewhite's clan did. Whether Bernard's commune would count as a "cult" is highly subjective anyway, but for now I'm inclined to say no, unless I can uncover more detailed information on the group—which did not seem to even have a self-designated name for themselves. Obviously, the main parallel seems to be both organizations anticipated salvation by flying saucers.
In light of the last bit, Bernard was an early advocate that all UFO sightings of the late '40s and '50s were not extraterrestrials, but actually Terras out joyriding and jokingly passing themselves off as aliens. He believed that they emerged from an entrance to the hollow Earth somewhere in South America, with Brazil being the best location candidate.
To that end, he set up a commune in Ecuador with roughly forty followers, awaiting Terran evacuation from Earth. There they disposed of all monetary systems, went completely celibate, and lived off a strict diet of . According to one account, Bernard completely gave up bathing during the several years he spent at his commune. He would also lead occasional expeditions into the surrounding jungle, hoping to uncover another entrance to the Terran interior city beneath the Earth's mantle.
Bernard never lived to see the 1965 atomic holocaust; he died that year of pneumonia. Surprisingly, his followers were not discouraged by the arrival of a non-nuclear 1966. By most accounts, they believed he wasn't dead per sé but had been "taken" Enoch-style to Shamballah and eternal paradise. There is contextual (if ambiguous) evidence that, as late as 1998, remnants of his Ecuadorian commune still existed.
Although almost all of Bernard's books are now out of print in the mainstream, many of them can still be bought on line, such as at this site.
Sadly, Menstruation: Its Causes and Cure is not among the ones offered.
...meanwhile, moving on from raw vegetables to sea food, we find...
Danny Calamari
& The Squid Conspiracy
1) Death in West Virginia
A little before 1 p.m. on August 10th, 1991, a maid was making her rounds at the Sheraton Inn hotel in Martinsburg, West Virginia. She soon reached room 517, and noting no 'do not disturb' sign on the knob, knocked. Getting no answer, she used her passkey and entered; the door's deadbolt and chain were not in use.
The bed was unkempt but hadn't been slept in. As she debated whether to change sheets anyway, she suddenly saw the bathroom door was open. Beyond, blood was smeared across the white tile floor.
Hesitantly, the maid entered, and was met by a most morbid sight.
Aside from the floor, one wall also had gouts of blood splashed onto it, and a clean, medium-sized piece of broken glass lay underneath. Under the sink was a blood-soaked towel, to which the maid later commented, "it looked like someone threw the towels on the floor and tried to wipe the blood up with their foot, but they didn't get the blood, they just smeared the floor."
Inside the tub was a literal pool of blood, as well as the remains of the man who had obviously made it. A shoelace was tied around his neck, and two plastic wastebasket liners floated in the sangrial bath. Both arms were visible, and each wrist had bold, deep slashes in them: eight in the left arm, four in the right.
The maid promptly called 911, and after police and paramedics arrived, they removed the body and emptied the tub. Under the man they found a can of Old Milwaukee and a safety razor.
The police promptly reached the conclusion that this was a suicide, an understandable judgment aided by a discovery in the other room. On a brand new canary yellow legal pad, a short message had been hand-written in blue ball-point:
To those who I love the most,
Please forgive me for the worst
possible thing I could have done.
Most of all I'm sorry to my son.
I know deep down inside
that God will let me in.
A wallet by the bed confirmed the corpse's identity: Joseph Daniel Casolaro, known to family and friends as "Danny."
Paramedics removed Casolaro's corpse. Since the cause of death was readily apparent, they decided to skip an autopsy and turned the body directly over to the local funeral home. There, it was promptly embalmed (and, by one account, rather badly at that.) Contrary to West Virginia law, this was done without family consent.
It would be two days before any next of kin could be tracked down and notified. When Danny's brother Tony received word from the Martinsburg P.D., he immediately disbelieved the "suicide" diagnosis.
Just before leaving for Martinsburg, Danny had explicitly told his brother, "if anything happens to me, don't believe it's an accident."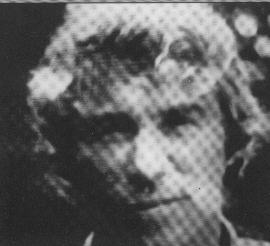 Danny Casolaro was a writer in his early 40s who had published a wide range of articles in equally diverse periodicals, such as The Washington Post, Home and Auto, and The National Enquirer. He had even worked on a couple of films, including To Fly Without Wings, narrated by Orson Welles.
His current project, however, was an extended piece of investigative journalism that had consumed his efforts and attention for over a year and a half. It had quickly bloomed to book-length. His original plan was to call it A Pale Horse (as in Revelation 6:8) but after careful consideration of the rapidly expanding subject matter, he opted for the title The Octopus.
The term was Casolaro's own, used to describe what he saw as a conspiracy of ostensibly unrelated tentacles that indeed had a single head secretly controlling them.
Casolaro had been in Martinsburg to meet with a source who he apparently believed would help tie the whole story cohesively together. Just before leaving, he had told friends and family he was "going to bring back the head of the Octopus."
Conspicuously missing from Casolaro's hotel suite were his notes and files, which he habitually took everywhere with him.
2) Dark PROMIS
The concept for The Octopus spawned in 1989, when a friend at a computer trade magazine turned Danny onto a scandal involving a small software firm and the U.S. Justice Department. The company was the Institute for Law and Social Research, commonly called Inslaw, founded and run by William and Nancy Hamilton.
In 1982, the Hamiltons had developed a law enforcement software program called Prosecutor's Management Information System, or PROMIS. By 1982 standards, PROMIS was way ahead of its time, in that if coded correctly it could interface with any computer platform and allow instant data sharing over a vast national network. Common enough nowadays, but revolutionary back in '82. PROMIS also possessed a number of other perks that made it, on the whole, a prime piece of programming ideal for policework.
The Justice Department expressed great interest in PROMIS, and signed a deal with Inslaw to buy the initial run for $10 million and install it in twenty of the top prosecutor offices across the country. If they liked it, they would renew the option and distribute it to up to a hundred more. Through extended licensing rights, the Hamiltons estimated their program could ultimately be worth several billion in income.
The Hamiltons delivered their PROMIS in early '83, but instead of getting any payment, they got an extended legal battle when the Justice Department refused to pay up or even return the software.
And although the Hamiltons didn't know it yet, around this time the Justice Department began using a software package suspiciously similar to PROMIS, installing it nationwide and even selling it to governments abroad.
By 1985 it was obvious to all involved that the government wasn't going to honor the contract. The Hamilton's lawyer was former U.S. Attorney General Elliot Richardson, famous for taking a stand against Nixon during Watergate. Richardson advised the Hamiltons to sue, especially when several insiders began stepping forth saying it had never been Justice's intent to pay in the first place.
In September 1987, Judge George Bason ruled in favor of the Hamiltons on Inslaw vs. The United States of America, stating that the Justice Department had clearly attempted to steal PROMIS and bankrupt Inslaw through an "outrageous, deceitful, and fraudulent game of cat and mouse, demonstrating contempt for both the law and any principal of fair dealing." An appeals court upheld this ruling.
Before damages could be rewarded, however, Judge Bason suddenly received word that he would not be reappointed, and as such was essentially removed from the case before any further rulings could be issued. The new presiding judge threw the case out on dubious technical grounds, effectively allowing the Justice Department to get away with their shenanigans.
This was where things stood in late 1989, when Danny Casolaro first met with the Hamiltons to discuss a brief exposé on the affair.
Although he had no idea at the time, Casolaro had just stumbled across a tentacle of the Octopus.
3) Danger Man
As stated, several people had come forth to testify that there was a very real conspiracy within the Justice Department to steal PROMIS and bankrupt Inslaw. Easily the most important—and unusual—of these witnesses was Michael Riconosciuto.
Riconosciuto was a prodigy from Washington state with an I.Q. easily in the genius range. At age 10 he strung up an alternative telephone system for his neighborhood. His high school science project was a fully functional argon laser, and when he was 16 he was a research assistant for Nobel laureate Dr. Arthur Schalow.
Riconosciuto also did contract work for the Government, and by his own admission this included code modifications to the PROMIS software. These modifications included an invisible back door that would allow certain users to access file contents without detection. The version Riconosciuto worked on was secretly sold to the Canadian Royal Mounted Police and Canadian Security And Intelligence Service for trial runs abroad.
Riconosciuto was also apparently involved in several other, darker side projects indirectly related to PROMIS, and since "Riconosciuto" is a mouthful, Casolaro coined a more appropriate moniker for him: Danger Man.
Danger Man swore out a signed affidavit admitting his role in PROMIS modification on March 21st, 1991.
Within a week, he was arrested for methamphetamine manufacture.
Per Danger Man at the time, "I've come up with the cheapest way to refine platinum there is. But I'm screwed because they'll try to show that the chemicals I use are precursor ingredients to making methamphetamine."
Relatively few, myself included, believe this alibi, though most, myself included, acknowledge that the timing of the arrest is highly suspicious.
Whatever the case, Danger Man did have a detailed knowledge of PROMIS source code, strongly suggesting credibility to his claims of being involved with its modification. Moreover, many elements of his story of PROMIS's post-modification have been independently verified.
It was when Danny Casolaro began to learn of these, and their respective tangled tangents, that he knew he was onto something bigger than simple software stealing.
4) Intertwining Tentacles